Graham Dunning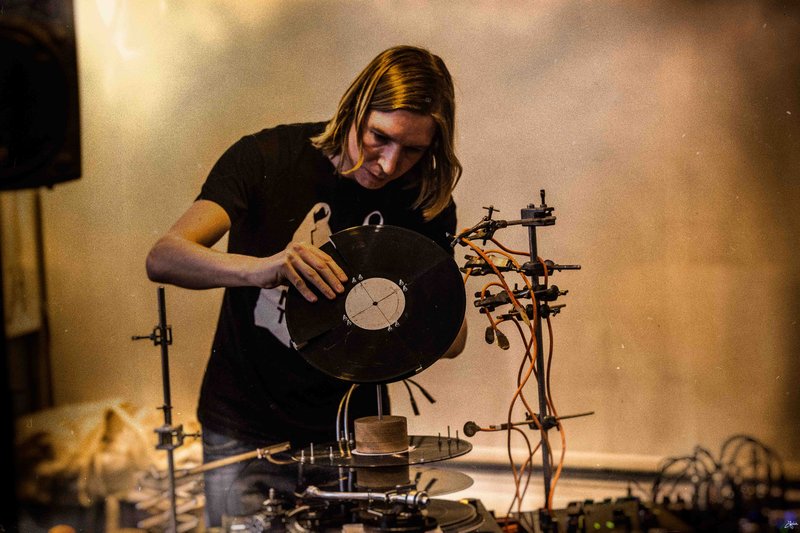 Graham Dunning is self-taught as an artist and musician having studied neither discipline academically. His live work explores sound as texture, timbre and something tactile, drawing on bedroom production, tinkering and recycling found objects. He also creates visual work, video and installations drawing on these themes.
Much of the work evolves through experimentation with different processes: considering the methods by which sounds become music; process as a continuum encompassing both improvisational and procedural methods; and testing analogous processes across different media.
Dunning's process involves working closely with sound and found objects. Visually, his work relates to aesthetic parameters associated with dirt, dust and decay, while at the same time evoking notions of memory and the compartmentalisation of ideas. In terms of the sonic, Dunning's work remixes cultural off-cuts, often utilising the unwarranted noise inherent in vinyl and cassette playback.
Equally common is his tendency to construct complex mechanical operations, which veer into precarious, unstable territories. The Mechanical Techno project is a kinetic celebration of electronic music, which uses stacks of revolving vinyl records to trigger synths and samples. The overall impression is that of a chaotic intimacy rarely found in software-based dance music.
Graham has performed solo and in ensembles across the UK, Europe and Canada, and exhibited in the UK, Europe, New Zealand and USA. He teaches Experimental Sound Art at the Mary Ward Centre in London and also gives various independent workshops. He has released through Entr'acte, Seagrave, Tombed Visions and more.
Photo credit: Julien Kerduff
Programme
A citywide festival of innovative performance, music and creative technology presented over two weekends in March. Learn More