Hellen Burrough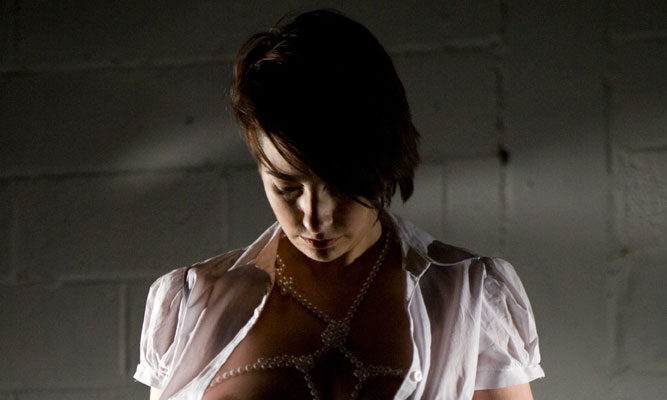 Hellen Burrough
Hellen Burrough is a performance artist living and working in London.
She desribes herself as a "lover/fighter/artistt and associate producer at Tempting Failure. Hellen has shown her work at SPILL Festival of Performance, //BUZZCUT// festival and Tempting Failure, and has collaborated with Suka Off, Marisa Carnesky, temp0rary and Dominic Johnson.
Her practice was developed as she moved through the worlds of body modification and fetishism; discovering techniques of piercing, wounding and binding, marking her body with modifications and performing her first pieces in nightclubs. These underground explorations of the body and its' limits continue to inform her work and she remains fascinated by transformative and ritualistic potential of live art.
Programme
A citywide festival of innovative performance, music and creative technology presented over two weekends in March. Learn More