Loraine James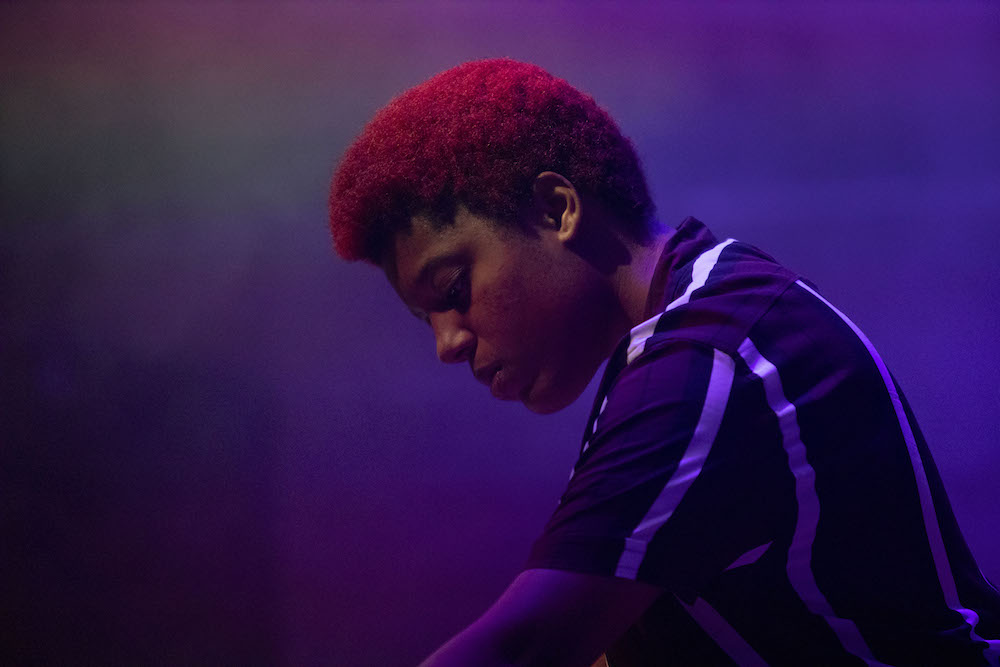 Loraine James
British electronic producer and musician whose wide exposure to Jazz, electronica, UK drill and grime, influences her musical approach to creating live sets.
Loraine James grew up in Enfield, North London and was drawn into the world of music making through her mother's eclectic love of music, and she thanks the multiculturalism of her city, for 'broadening her ears' in her teens. She took piano lessons as a child, while classes at college, and later on Westminster University's Commercial Music course, facilitated her encounter with the basic tools for digital production, her musical approach displays voracious musical curiosity and an exciting, peerless approach to making music.
Her wide exposure to Jazz, electronica, UK drill and grime, reassembled through her intuitive skills and intimate, almost diaristic approach to music making can be heard on the colourful mix-up of her Hyperdub debut album For You And I which was well received when it was released in late 2019, garnering features from Pitchfork, Line of Best Fit, Mixmag and album of the year in both DJ Mag and Quietus in the UK as well as support on radio. A busy live schedule headlining and supporting acts such as Telefon Tel Aviv, Jessy Lanza and Holly Herndon followed, as well as demand as a remixer, before Covid ground everything to a halt.
Loraine took advantage of the Lockdown to work on her next EP, Nothing for Hyperdub in 2020 as well as self releasing EPs on bandcamp and using a steady flow of remixes, from Jessy Lanza to Gordi and others to sharpen her skills, as well as starting a monthly show on NTS radio and performing at Adult Swim's annual music festival. Loraine also completed and delivered her third album Reflection for Hyperdub, made in the summer of 2020. It's a turbulent expression of inner-space, laid out in unflinching honesty, that offers gentle empathy and bitter-sweet hope, pared down and confident, leaning further into pop music her own way and taking the listener through how a tumultuous year felt for a young, Black queer woman and her acolytes in a world that has suddenly stopped moving. Her first show of 2021 was Fascinated By, a collaboration with the performance artist Isabel Lewis commissioned by the influential CTM Festival, Berlin.
2022 Programme
A citywide festival of innovative performance, music and creative technology presented over two weekends in March. Learn More