RNCM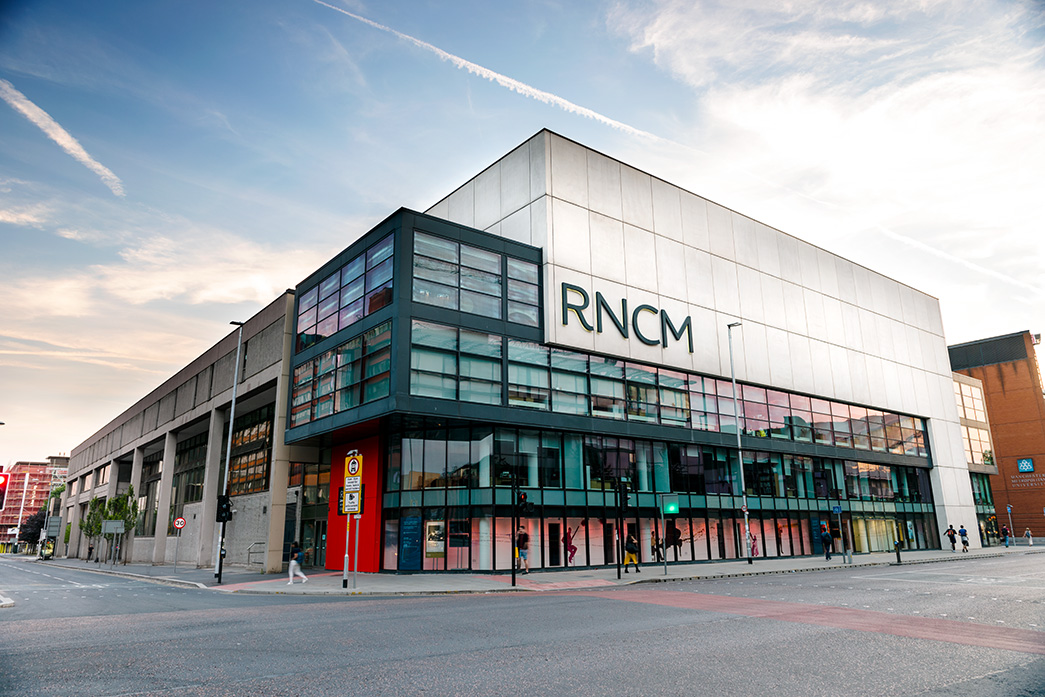 Royal Northern College of Music
Located in the heart of Manchester, UK, RNCN is dedicated to providing an outstanding education that propels students into careers as inspiring and versatile musicians, fully-equipped for exciting futures both on and off stage.
Housing three major performance spaces (including a fully equipped Theatre and Concert Hall), the RNCM is also a vibrant live music venue. Each year, they offer unparalleled opportunities for students to perform to public audiences and to work alongside professional musicians and visiting artists.
Founded in 1973 through the merger of the Royal Manchester College of Music and Northern Schools of Music, the College is currently home to over 900 students from more than 60 countries. In 2017, they were rated Gold in the Teaching Excellence Framework and are the UK's leading music college for research (REF 2014). They are also the recipient of three Times Higher Education Awards (Excellence and Innovation in the Arts (2015), Outstanding International Student Strategy (2016) and Widening Participation and Outreach Initiative of the Year (2020)) and a Global Teaching Excellence Spotlight Award (2018).
Access
RNCM offers a range of facilities for disabled persons including disabled parking and hearing assistance. For more information, please click here.
Address
124 Oxford Road, Manchester, M13 9RD.