Seeking individuals passionate about performance to join an experimental liveart workshop and performance!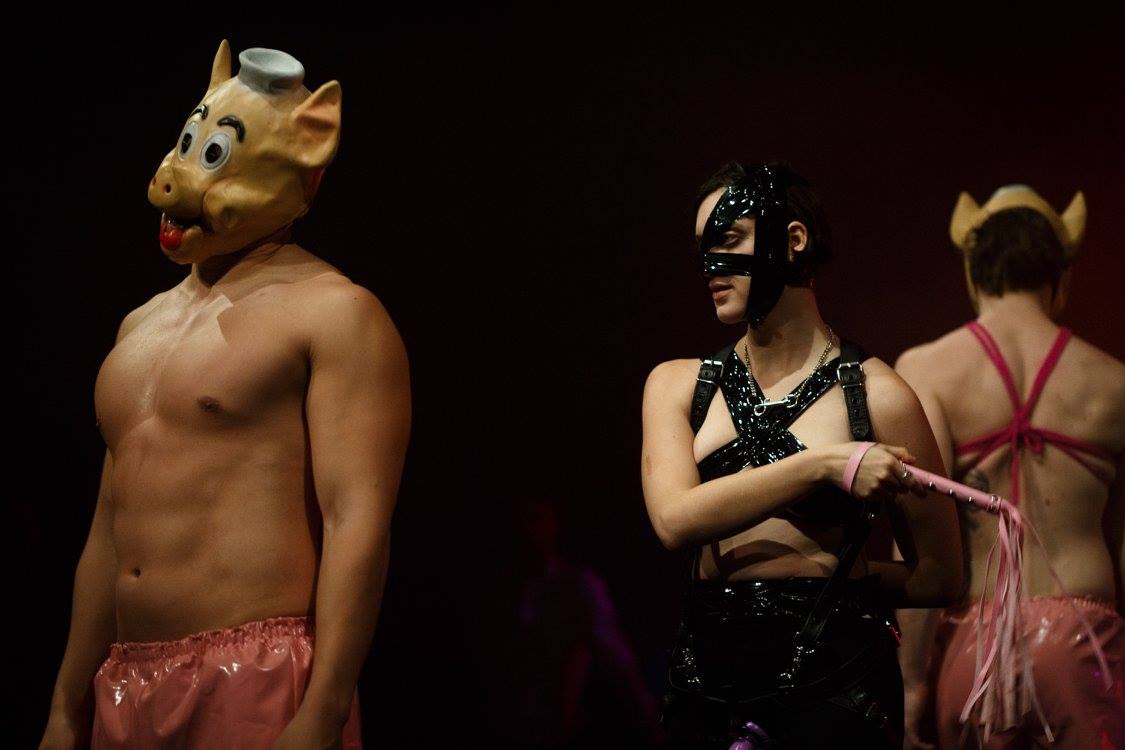 2 Pigs Under 1 Umbrella Workshop + Performance: Manchester
2 Pigs Under 1 Umbrella (2PU1U) host a three-day workshop on developing liveart club performances hosted by Berivan Sayici and Luis Javier Murillo Zuñiga. Participants will undertake a journey towards expanding their existing artistic practices into creating liveart for nightlife contexts, and also have the option of being part of a transdisciplinary performance with the band.
"Live Art is when an artist chooses to make work directly in front of the audience in space and time. So instead of making an object, or an environment (a painting for example) and leaving it for the audience to encounter in their own time, Live Art comes into being at the actual moment of encounter between artist and spectator"

Joshua Sofaer
2PU1U are Berivan Sayici and Florian Tremmel. The Viennese duo is known for its rough and dark electronic tunes, as well as their distinct aesthetics using and playing with BDSM clichés. Both artists have performed extensively around the globe, as 2 Pigs Under 1 Umbrella and with their own independent liveart practices.
Throughout this workshop, 2PU1U will introduce strategies and skills for the creation of performance pieces that move the audience on different levels.  Through various theatre exercises, they will teach you how to battle stage fright, deal with strong emotions and consider the self-care needed for performances that are hard on your body and your soul. The workshop will culminate in the offer for up to four participants to take part in a live performance with 2PU1U at our Submerge Festival Party. There may also be an opportunity to present short live performances during the event.
For further information, please visit the workshop programme page.