Submerge Festival launches at Victorian Swimming Pool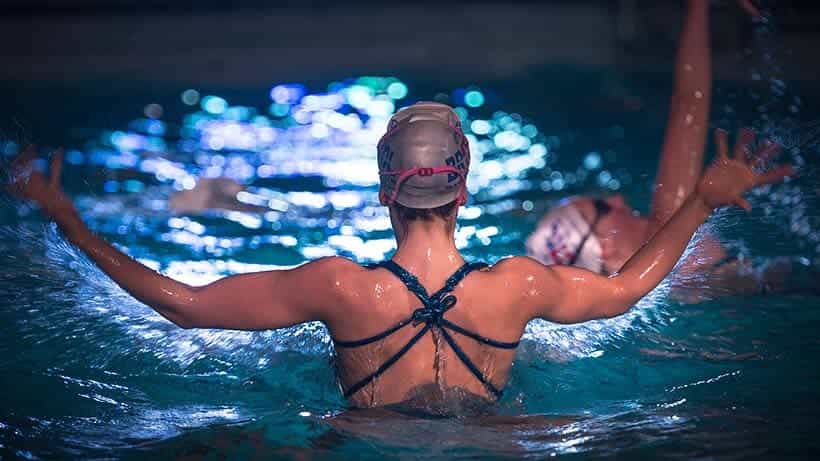 Submerge is born
Submerge Festival launched last night, in the beautiful Victorian surrounds of Bristol South Swimming Pool. The launch featured speeches by Mayfest Director Matthew Austin and Artistic Director Mike Pony, along with a performance by Bristol Central Synchro, the local synchronised swimming team who have members on the current GB squad. The team performed to the track Never by Koreless.
Speaking about the festival, MAYK/Mayfest Co-Director Matthew Austin said "Submerge looks set to be an incredible weekend of music, performance and art, and a thrilling addition to Bristol's thriving festivals culture. I want to see it all."
Submerge Festival brings a mix of cutting edge live performance, audiovisual art and electronic music to Bristol between 18th and 20th November 2016. The festival features local artists and musicians alongside international artists rarely seen in the Southwest.