Three international performances not to miss at Submerge Festival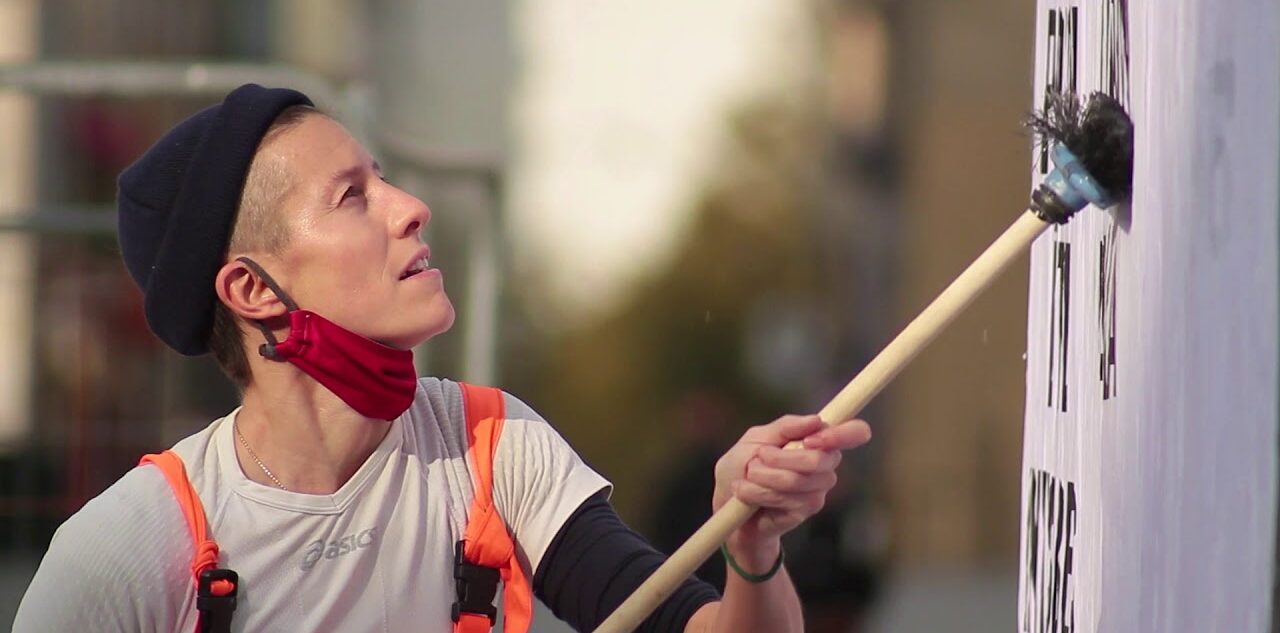 Three sensational international performances you won't want to miss at this year's Submerge Festival in Manchester.
Heres a handy guide to a few of the brilliant international artists at Submerge Festival in Manchester this year!
Submerge Festival 2022 is themed around resistance; the practice of revealing and refusing oppressive ideas, rules and structures. Through collective acts of resistance, we can change, influence, and improve the world we live in. The festival programme foregrounds artists whose voices have historically been pushed to the margins, and whose intersectional artistic practices challenge the way we think about the world.
Will You Marry Me – Sara Leghissa 
Italian artist Sara Legissa's innovative street art work site-specific, temporary, public and just a little bit illegal! The provocative text for this performance has been crafted from Sara's personal shared experiences collected between Prato, Ramallah, Marsiglia, Madrid and Nyon. This experience takes place on Carpenters Lane only on Saturday 19th March at 3pm!
Tickets available at Eventbrite
Dance Double Bill – Alessandro Sciarroni and Thick & Tight
Looking for an evening of dance inspired by history and tradition?
In Save the last dance for me Alessandro Sciarroni works together with the dancers Gianmaria Borzillo and Giovanfrancesco Giannini on the steps of a Bolognese dance called Polka Chinata. It is a courtship dance originally performed by men only and dating back to the early 1900s: physically demanding, almost acrobatic, it requires that the dancers embrace each other and whirl as they bend to their knees almost to the ground.
This work is followed by a free workshop on Polka Chinata; no experience is necessary! To come along to this exciting evening book via The Lowry Website
Pigpen – Saeborg
A UK premiere from Japanese artist Saeborg; a giant nursing mother pig bound for the production line gives birth to a litter of scrambling, human-sized piglets, desperate to suckle and feed.
In Pigpen, inflatable latex is used to shape the huge figures of a truck-sized pig and its humanoid piglets. No matter how cartoonish and friendly they seem, the birth of the inflatable piglets is playfully twisted. Sleazy, shiny, squeaking, anthropomorphic, these pigs are crossbreeds between BDSM and animal-costumed PETA protesters.
Pigpen was first performed in Japan in 2016 and has since toured to Dark Mofo (Tasmania) and the Athens Biennale (Greece). For Submerge Pigpen will be performed live on Saturday 19th March as a ticketed performance, before being recreated as an installation which will run until Sunday 27th March.
You can see the full festival programme at this link!