Klein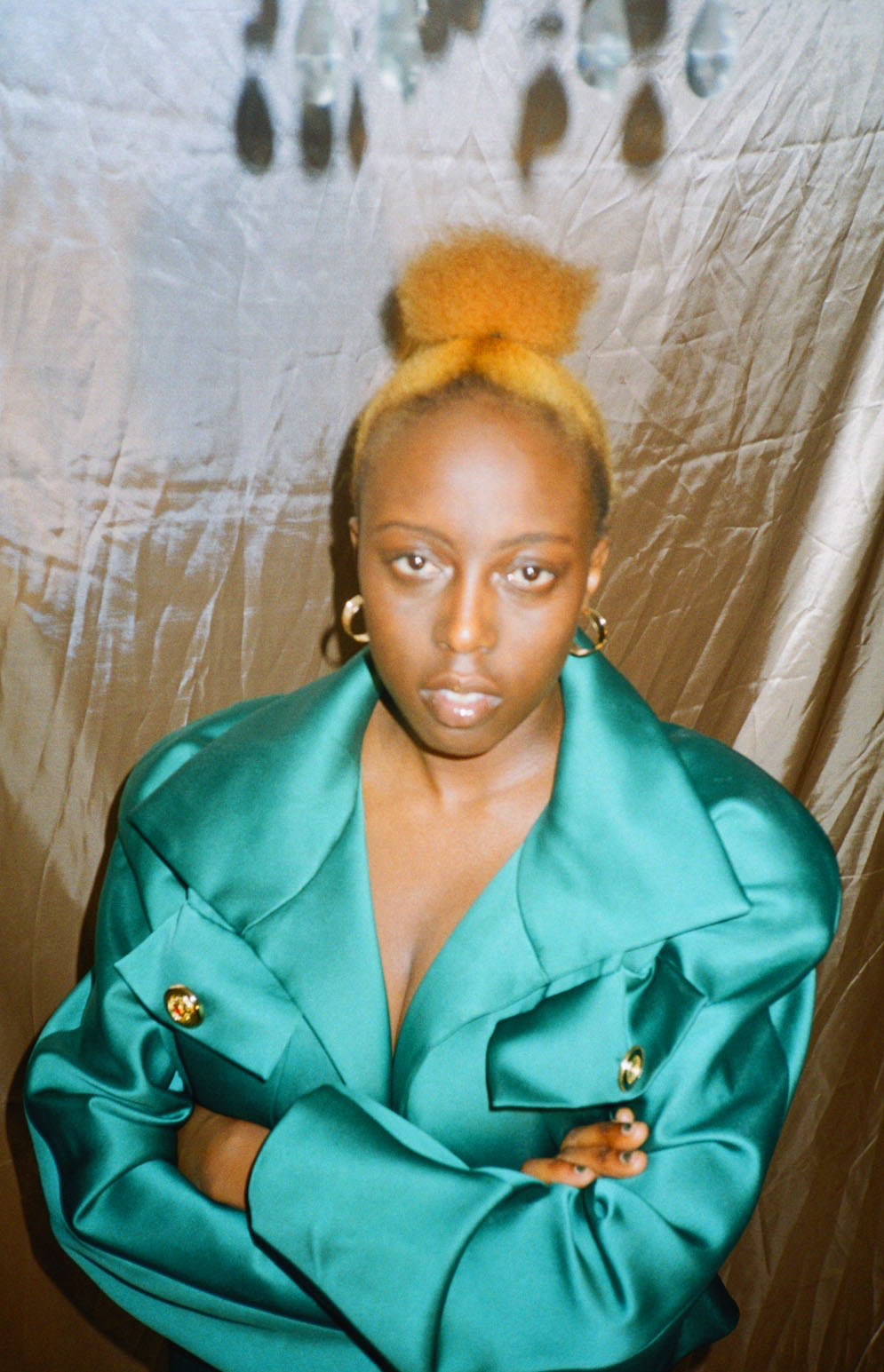 Klein
South London based musician Klein is an artist who's neoteric vision has seen her quickly become one of the UK's most intriguing and unpinnable producers and performers.
'While she may borrow from R&B and pop, Klein's output has more in common with the abstract impressionism of Jackson Pollock. Such intensity makes Tommy a difficult and even exhausting listen, despite a running time of just 25 minutes. But as Captain Beefheartand the Shaggs have shown in the past – and as Klein demonstrates now -stepping off the musical path that leads to standardized perfection can prove hugely rewarding' PITCHFORK
Using notoriously erratic audio editing software Audacity as a canvas for cut-up, pitch-shifted, and contorted cell phone recordings of her own voice, piano, and guitar playing, quotidian sounds, and samples from childhood Nigerian B movies, Klein's playfully brooding assemblages seem to creak under their maximalist weight, their own construction made brazenly audible.
'What she accomplishes with her sonic molding — her way of "placing" sounds and melodies together that would be traditionally incompatible — is to express a multitude of emotions simultaneously' — FADER
Her techniques echo the idioms of musique concrète and industrial music—with crude, static loops and busted glitches that resist pop convention—but, Klein insists, her influences and ambitions lie with gospel, Pavarotti, the musical theater of Andrew Lloyd Webber, and the R&B of Brandy and Rodney "Darkchild" Jerkins rather than the staid institution of orthodox experimental music.
Her propensity for an ebullient postmodern opera has recently found life in the form of musicals. The most recent, Care, a coming-of-age fantasy set in a care home, was directed and scored by Klein and performed at London's ICA in January 2018.
'At times it is chaotic, an emotional expression of her personal fusion of R&B and hip hop. At first listen, we're fed so many different ideas and concepts that the motifs can be hard to parse. Then after a good few listens, and after coupling the music with visuals from Klein's YouTube channel and on her Instagram profile, we're left with artistry that is utterly unique, both conceptually and artistically' THE QUIETUS
Following some ear-catching manoeuvres across earlier releases, her Hyperdub released EP 'Tommy' marks Klein's deepest plunge yet into the 'deep, dark ocean' of her musical imagination.
'cc, Klein's third EP, sees her step away from this role-playing in favor of something more personal: Klein calls cc a "come-of-age record, with the classic teenage spirals," that was "written about myself to myself." What emerges is a hugely poignant work that explores the emotional depths of life, death, and growing up.' PITCHFORK
2022 Programme
A citywide festival of innovative performance, music and creative technology presented over two weekends in March. Learn More