Vincent Moon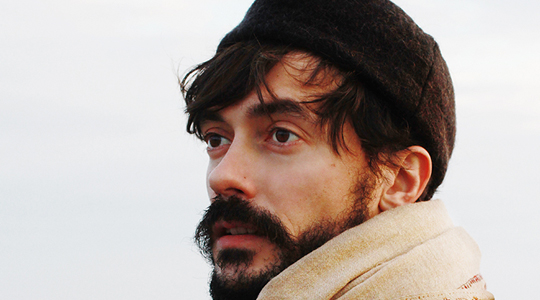 Image: Antje Taiga Jandrig
Vincent Moon
Independent French filmmaker and self-described sound explorer.
Over the past ten years, he has traveled around the world, discovering and recording everything from Sufism in Chechnya and Ethiopia, Ayahuasca rituals in Peru, trance in Brazil, Jathilan in Indonesia and Len Dong in Vietnam.
Raised in Paris, Moon studied photography at the Atelier Reflexe in Montreuil. In 2005, he began experimenting with the short-film format, combining various types of footage — from super 8 film to cellphone video — with restless, intimate, even poetic results. The following year, he started a video podcast series called "Concert à Emporter" ("Take-Away Shows"). It featured the likes of REM, Arcade Fire, Sufjan Stevens, Yo La Tengo, and Sigur Ros performing in totally unexpected contexts (a mob of kids outside a school; smushed together in an elevator), prompting the New York Times to proclaim that "Vincent Moon reinvented the music video."
After a few years of renegade direction, Moon quit Paris and took up a life of travel, as partially documented on his "nomadic" Collection Petites Planètes imprint. "The 20th century was the century of archiving, and the 21st century is about experimenting," Moon told the Times. "My point is exploring traditional sounds and playing with them. That's what I've been trying to do with my films for the past years, taking traditions and not respecting them too much. I call it my quest of experimental folklore."
Moon's work relies on his own travels and experiences rather than on academics or the formal discipline of ethnomusicology, allowing for thematic connections across eras and worlds. Among his innumerable mini-documentaries is "Calling the New Gods," which followed Indonesian experimental duo Senyawa around Yogyakarta, Indonesia. His most recent project is a feature-length film, HIBRIDOS, which was shot among religious and possession cults in Brazil and explores the meaning of the sacred in the context of modernisation.
Programme
A citywide festival of innovative performance, music and creative technology presented over two weekends in March. Learn More