Nurture – Samuli Laine

Image: Filippo Zambon
Nurture – Samuli Laine
A one-to-one performance investigating the politics of care, gender and coexistence through the act of breastfeeding, making space for tenderness and vulnerability.
—–
We regret to announce that due to illness, all performances of Nurture are cancelled. We have arranged a refund and contacted all customers. We intend to reschedule this event for later in the year, and would love to welcome you back at this time. Thank you for your understanding. 
Nurture is a one-on-one performance where Samuli Laine investigates the politics of gender, care and coexistence through the act of breastfeeding the audience member. The performance emerged from a desire to suggest new perspectives softly and tenderly, and study care as a radical driver of change.
Nurture creates a space for a tender encounter; as Samuli Laine nurses the spectator-experiencer they create a temporary bond, providing a space where social norms are questioned. At the same time, the performance challenges the standard gender and body-related expectations for breastfeeding.
Nurture centres on the fragility of life and the need to identify and acknowledge one's own vulnerability. The performance invites the experiencer to examine the connections and co-dependencies that sustain life on earth. Our co-dependence means that we are linked to countless networks of human communities as well as endless biological processes that sustain our bodies and enable life on our planet.
PERFORMANCE TIMES
This is a one-to-one performance where one audience member at a time will meet the artist. Timed tickets are available via Eventbrite. The performance will last approximately 20 minutes.
Friday 18th – 3pm – 9pm
Saturday 19th – 1pm – 9pm
Sun 20th March – 11am – 5pm
PRODUCTION INFORMATION
Age Guidance: 14yrs+
The production is performed one-to-one, in close contact with the artist. The experiencer will consume plant sap as part of the experience. Please make sure you are comfortable with both of these things before booking a performance.
ACCESS
SeeSaw has a pavement outside with a curb. The building has a flat entrance, but has 3 steps at the foyer. There is a disability lift next to the stairs. There are 3 lifts in the building, 2 of which go down to the basement. There are accessible toilets on every floor.
CREDITS
Concept and performance: Samuli Laine
Rug: Laura Jantunen
Soundscape: Jussi Matikainen
Mentoring: Jarkko Partanen ja Jussi Matikainen
Production: Samuli Laine, Todellisuuden tutkimuskeskus
Picture: Filippo Zambon
Where?
SEESAW
A Manchester City Centre shared workspace breaking down barriers between work and play.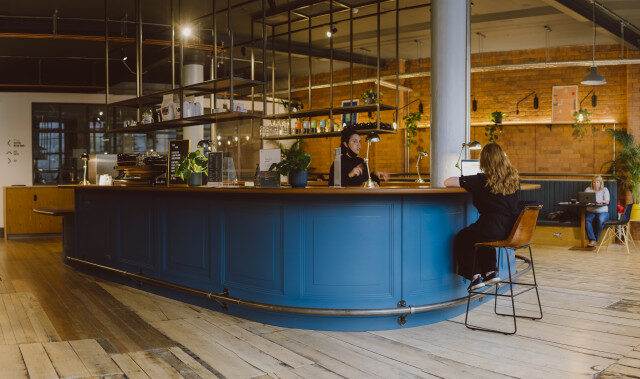 Programme
A citywide festival of innovative performance, music and creative technology presented over two weekends in March. Learn More