The Dan Daw Show – Dan Daw Creative Projects

Image: Hugo Glendinning
The Dan Daw Show – Dan Daw Creative Projects
After having spent a lifetime being an inspiration to others, Dan Daw is finally seizing the moment to inspire himself.
We regret to announce that due to illness, all performances of The Dan Daw Show including the artists talk at HOME are cancelled. If you have booked tickets for this show, HOME will be in touch via email to arrange refund or credit. We apologise for any inconvenience this may cause. 
Directed by Mark Maughan (The Claim, Petrification), Dan takes ownership of the beautiful mess that encompasses all that he is, and lets go of who he once was to make room for who he wants to be.Dan is joined in an intimate evening of play by performer and collaborator Christopher Owen (Joe Moran, Scottish Dance Theatre) where Dan takes back the power by being dominated on his own terms.The Dan Daw Show is a peep into the shiny and sweaty push-pull of living with shame whilst bursting with pride. This is a show about care, intimacy and resilience, about letting go and reclaiming yourself.
PRODUCTION INFORMATION
Running time: 90mins (no interval – approx)
Age Guidance: 18yrs+
The production will contain flashing lights and loud noises
Also depictions of kink experiences, suffocation, humiliation, dominant behaviour, sexually explicit depictions and language, descriptions of feeling othered and sexy disabled people.
Dan Daw Creative Projects actively encourages audiences to attend the performance dressed in their fetish gear.
ACCESS
General access information for HOME is available at this link.
CREDITS
Supported using public funding from Arts Council England through project grants, Co-commissioned in 2019/20 by Sadler's Wells, Arts House Melbourne, DanceHub Birmingham, The Lowry, Déda, Cambridge Junction, DanceXchange and Dance4. Supported by Shoreditch Town Hall, Candoco Dance Company and I'm Here, Where Are You? Festival. Research supported by Jerwood Choreographic Research Project II.
Where?
HOME
Manchester's centre for contemporary theatre, film, art, music and more.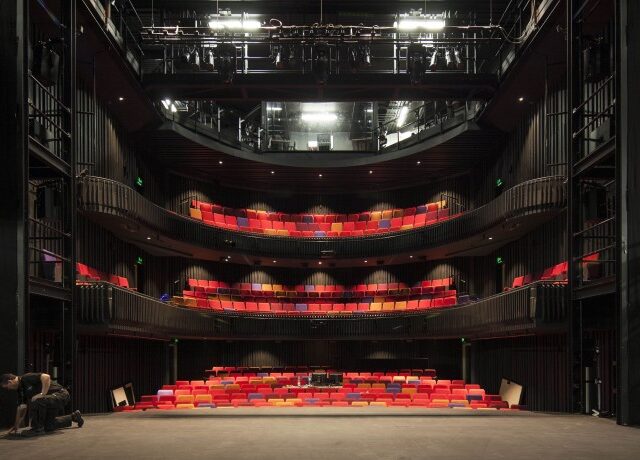 Programme
A citywide festival of innovative performance, music and creative technology presented over two weekends in March. Learn More