Transfiguration – Oliver de Sagazan, Rrose + Friends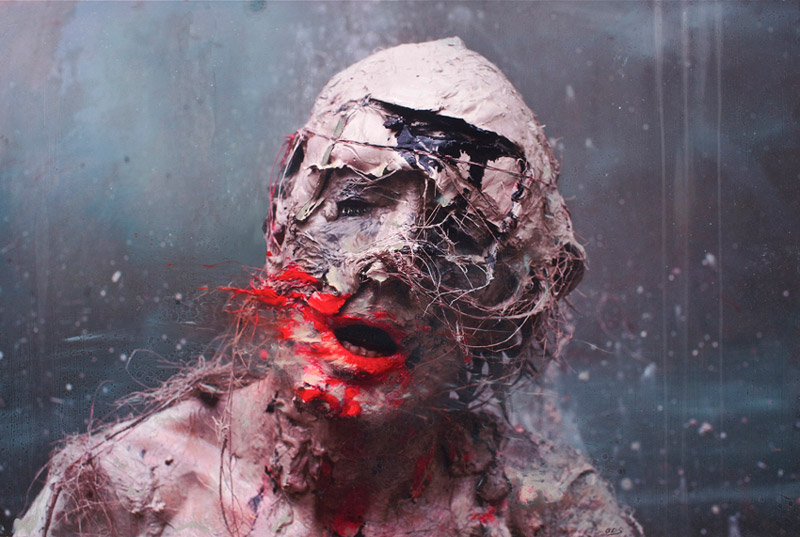 Sat Nov 19 - 3:00pm
Transfiguration – Oliver de Sagazan, Rrose + Friends
Dark, body-based performance, visceral live sculpture and intense vibrational sounds await you in the beautiful surrounds of an 18th century church.
A rare UK performance of the beautiful and disturbing "Transfiguration", seen in the 2011 film "Samsara"  Sagazan uses clay and paint to perform live, human sculpture in which his own face is the canvas. Audiences will experience the artist building layer upon layer of clay, paint and hair onto his face before shedding them all to reveal "an animalistic human who is seeking to break away from the physical world".
Rrose – Having Never Written A Note For Percussion
Rrose performs James Tenneys' experimental percussive piece on a Chinese gong. With no set method to perform, it's up to Rrose how to execute this complex and meditative, zen-inspired music. The result is an extended blur of reverbating sound that changes depending on the surroundings in which it is played. Heard inside St Thomas The Martyr Church, the acoustics create intense echoes, giving audiences a deeply physical audio experience.
Hellen Burrough + Philip Bedwell – Union
A devastatingly tender performance in which the artists become joined through a shared ritual, and their mirror-image, bleeding bodies. Although they are joined legally and romantically, they continue to be separate, individual and independent.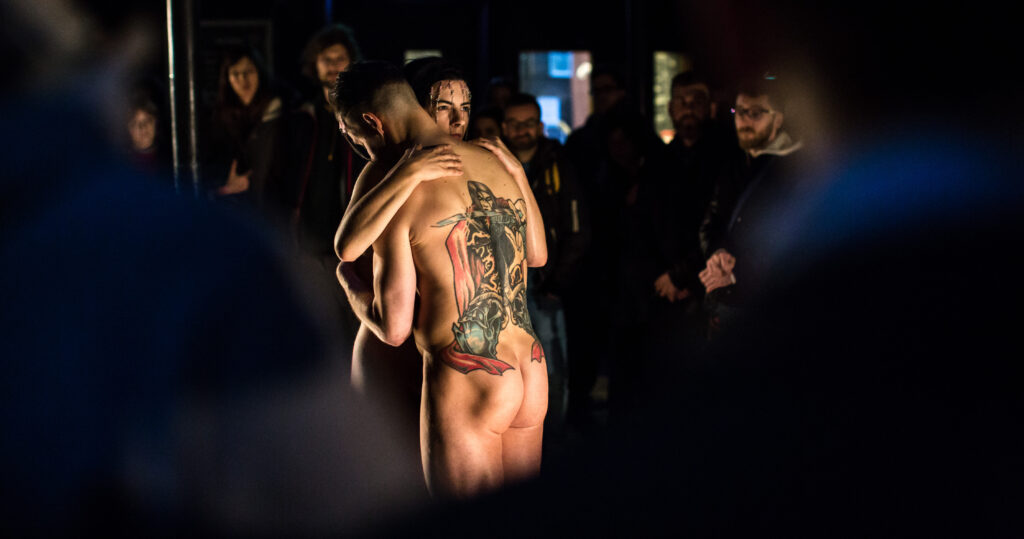 Where?
Coroners Court
Coroner's Court is an abandoned school/court and mortuary.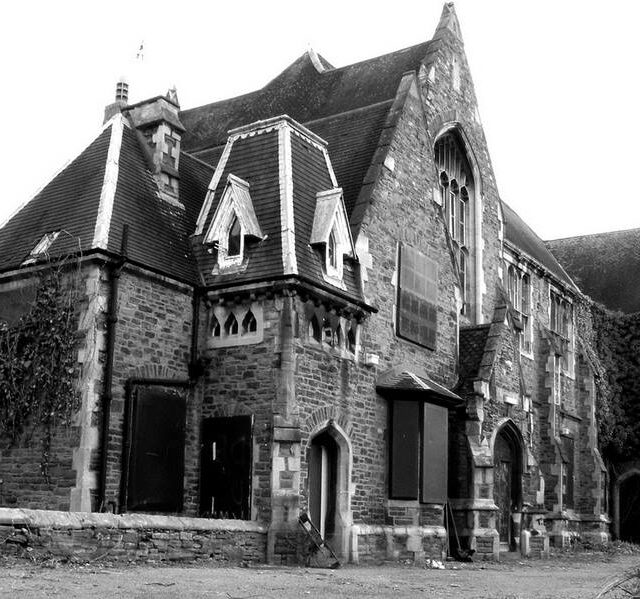 2022 Programme
A citywide festival of innovative performance, music and creative technology presented over two weekends in March. Learn More