Submerge Talks: Dan Daw + Christopher Owen Artist Q&A

Thu Mar 17 - 9:15pm
Submerge Talks: Dan Daw + Christopher Owen Q&A
Dan Daw and collaborator Christopher Owen discuss The Dan Daw Show in this post show Q&A, facilitated by Meg Lightheart.
—–
We regret to announce that due to illness, all performances of The Dan Daw Show including the artists talk at HOME are cancelled. If you have booked tickets for this show, HOME will be in touch via email to arrange refund or credit. We apologise for any inconvenience this may cause. 
Artists Dan Daw and Christopher Owen join forces for a free post-show discussion on the themes and topics explored in The Dan Daw Show, presented at HOME.
Dan Daw is a Queer, Crip artist living in Manchester (UK), Dan works collaboratively with a growing network of companies and artists to develop new work for UK and international audiences.
Blurring the divide between theatre and dance, all work Dan makes becomes a part of a series of attempts.  With his work proposing that "success" and "failure" could possibly be the same thing, he plays, in different ways, with audience expectation in connection to his body's deviating functionality.
Christopher Owen is a dance artist, performer, teacher and musician. He trained in the UK before continuing to work for leading British contemporary dance and theatre companies, including The National Dance Company of Wales, Scottish Dance Theatre, Candoco Dance Company and National Theatre of Scotland. Alongside performing, Owen also creates contemporary work under the company name Empathic Futures.
This post show Q&A will be facilitated by Manchester-based Meg Lightheart, presentation & leadership coach, inclusive and equitable culture specialist and author.
PRODUCTION INFORMATION
The Q&A will be an opportunity to investigate the content of the show, and its making.
ACCESS
General access information for HOME is available at this link.
CREDITS
Supported using public funding from Arts Council England through project grants, Co-commissioned in 2019/20 by Sadler's Wells, Arts House Melbourne, DanceHub Birmingham, The Lowry, Déda, Cambridge Junction, DanceXchange and Dance4. Supported by Shoreditch Town Hall, Candoco Dance Company and I'm Here, Where Are You? Festival. Research supported by Jerwood Choreographic Research Project II.
Where?
HOME
Manchester's centre for contemporary theatre, film, art, music and more.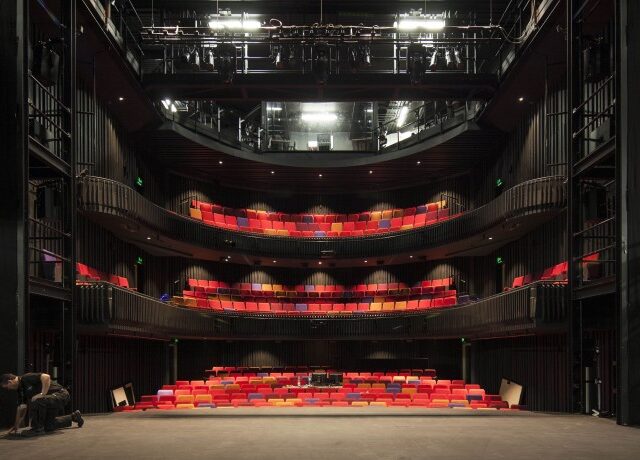 Programme
A citywide festival of innovative performance, music and creative technology presented over two weekends in March. Learn More