Pigpen – Saeborg

Image: Taisuke Tsurui
Pigpen – Saeborg
A giant latex pig gives birth to a litter of scrambling, human-sized piglets, desperate to suckle and feed – UK Premiere
Japanese artist Saeborg presents the UK premiere of Pigpen; a giant nursing mother pig bound for the production line gives birth to a litter of scrambling, human-sized piglets, desperate to suckle and feed.
In Pigpen, inflatable latex is used to shape the huge figures of a truck-sized pig and its humanoid piglets. No matter how cartoonish and friendly they seem, the birth of the inflatable piglets is playfully twisted. Sleazy, shiny, squeaking, anthropomorphic, these pigs are crossbreeds between BDSM and animal-costumed PETA protesters.
Pigpen is part of the wider Slaughterhouse series, overlapping ideas of gender and the artificially controlled processes of animal husbandry. The humans step aside while the pork-chops trot in the spotlight; is it a queer performance of operatic proportions or an allegory created to initiate kids into veganism? Are those cute piglets to be hugged and petted or are they bloated sexual fantasies?
Though the performers inside no longer look like human bodies, they act as a powerful metaphor for the way women's bodies are often seen as sites of production.
Pigpen was first performed in Japan in 2016 and has since toured to Dark Mofo (Tasmania) and the Athens Biennale (Greece).
PRIVATE VIEW + LIVE PERFORMANCE
Sat 19th March – 6pm – 9pm.
INSTALLATION (FREE)
The Pigpen installation is viewable by sign-up following the live performance event.
Please confirm attendance by booking free tickets on Eventbrite.
Sun 20th March – CLOSED
Monday 21st March – CLOSED
Tues 22nd March – 1pm – 4pm
Weds 23rd March – 1pm – 4pm
Thursday 24th March 2022 – 1pm – 4pm
Friday 25th – 10am – 8pm
Saturday 26th – 10am – 8pm
Sunday 27th – 10am – 4pm
ARTIST TALK
Saeborg will take part in a panel talk following our screening of Queer Japan at our Queer Japan Event.
PRODUCT INFORMATION
Age Guidance: 14yrs+
The production contains depictions of animal birth and slaughter.
ACCESS
SeeSaw has a pavement outside with a curb. The building has a flat entrance, but has 3 steps at the foyer. There is a disability lift next to the stairs. There are 3 lifts in the building, 2 of which go down to the basement. There are accessible toilets on every floor.
CREDITS
Presented by Submerge at SEESAW.
Kindly supported with funding by The Great Britain Sasakawa Foundation, Daiwa Foundation and University of Sheffield.
Audio – DJ TKD
Where?
SEESAW
A Manchester City Centre shared workspace breaking down barriers between work and play.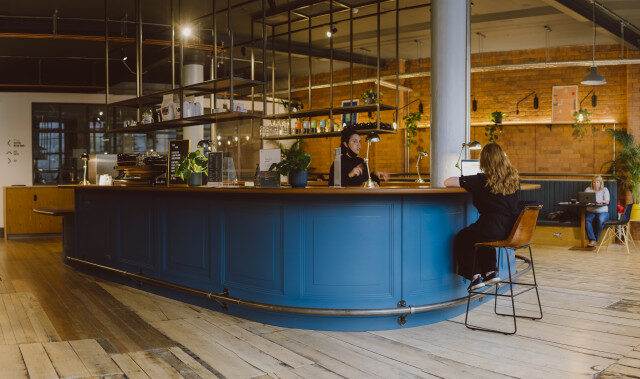 2022 Programme
A citywide festival of innovative performance, music and creative technology presented over two weekends in March. Learn More